Sales Tour: Part 2
It's rather hot here, chaps.
Mustafar, being a lava planet, is rather hot. So hot, in fact, that some of my chefs fry eggs on the sidewalk and 'flame-grill' bantha burgers over a geyser of lava.
Well, it saves on oven costs.
All the chefs here are Geonosian, so they spend the day gabbling to each other in some strange dialect. Hmmph. They're probably talking about me...
After giving the kitchens a once-over, I checked the rest of the grounds.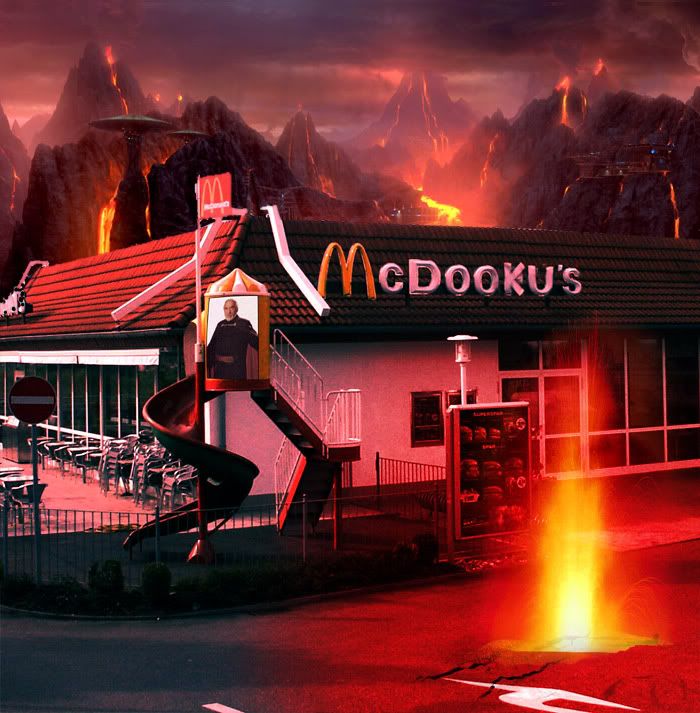 I don't think anything looks terribly wrong, do you?
So, McDooku's: Mustafar was awarded
The Big Sith Tick.
Next on the agenda is Kashyyk. See you there, chaps!