Dooku in the desert
Good to see you, chaps.
It's been a long time.
That's what happens when you go on a trip - marketing my err...'products' along with running the Seperatists, sometimes just is all too much.
I needed a holiday.
So, after a little investigation, I decided that Tatooine would be ideal - the advertising leaflet promoted a 'cosy little bungalow on the outskirts of the Dune Sea'. Sand and surf, sounds good.
Ho-hum.
On arrival, I was guided to my residence by a bouncy little Jawa, and what should I find?
And the 'Dune Sea'?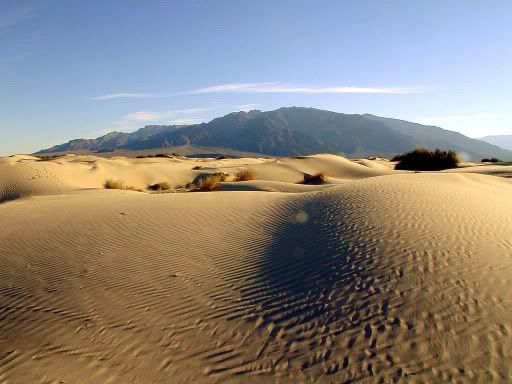 So, I turned to the bouncy little Jawa, demanding alternate accommodation - he informed me the only other available place to stay was to particpate in the Survivor: Tatooine game show, about to get underway in the Jundland Wastes. Now, taking part in a game show is not something I usually condone (Sidious frowns upon the TV presenters), but that Jawa strikes a hard bargin. So, here I am. In the burning heat.
And loe and behold, Palpa - errrr...Sidious is here too! And Qui-Gon! And...other people!

That was a week ago.
I have been forced to demean myself by performing menial tasks, had my throat parched and dried by this burning heat, and worst of all...

No Conditioner.

That will make it extremely difficult to conceal my bald spot. Hmph.
I did, however, manage to take a bottle of top hat polish with me - so at least that will remain shiney. Even if it does attract sand.
Well, this should be interesting...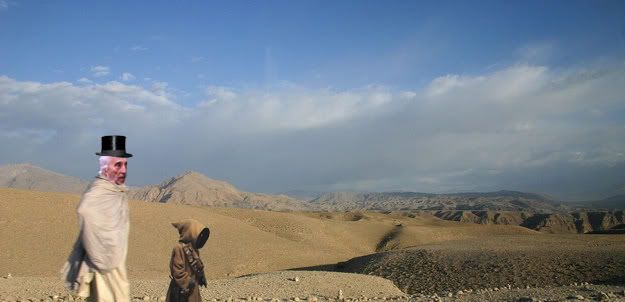 Tally-ho!