Sales Tour: Part Three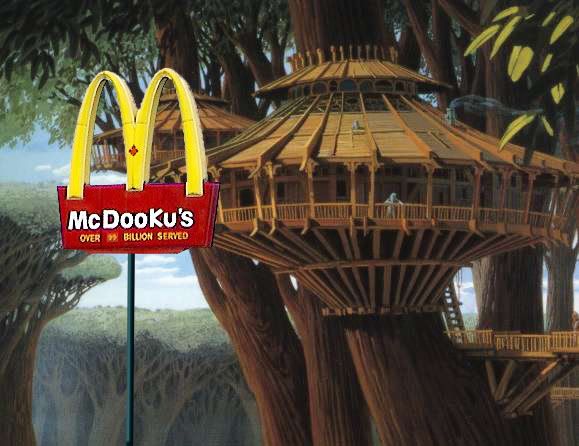 Oh dear... I've never mentioned this before, I'm afraid, but... I'm terribly frightened of heights.
McDooku's: Kashyyyk is not a good place for me... I feel a little faint...
But the food soon perked me up. Kashyyyk is covered in all kinds of utterly unappetizing beasts, but the cooks there can turn them into absolutely spiffing delicacies. I came across one burger which had no name on the menu, and asked them what variety of outlandish meat it contained. The cook - a Dug - muttered something about wookiees and scurried away as quickly as he could.
Hmm.
Despite this setback, McDooku's: Kashyyyk was awarded the Big Sith Tick, and I'm off once again. Next stop: Taloraan.